Tuesday, 26 June 2007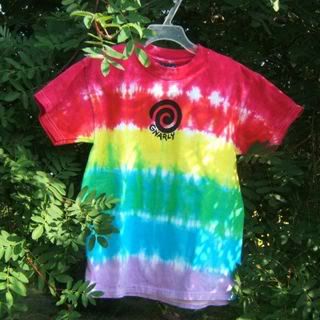 I can just imagine what Rowan will have to say about me when she grows up! And I know for sure my friend Val's kids are going to remember those bright shirts "mom made us wear!".
I just finished a custom order of shirts for Val and her husband and kids. After almost losing her youngest at the zoo one day she decided that they all needed bright shirts so she could find her kids, and if, heaven forbid, one got lost, she could easily describe what they were wearing (as the whole family would be wearing the same thing!). Clever mama!
Even smarter ~ she bought extra shirts in bigger sizes so her kids could grow through them and hand them down for a few years.
As I was making them I could just hear her kids, in the future, teasing her for those silly shirts! But hey, a mama bear has to look after her cubs and if she is going to wear one too (and her husband!) then more power to them!
This link will give you the full effect:
http://www.etsy.com/view_transaction.php?transaction_id=5647921
Labels:
Custom Work