Wednesday, 4 July 2007
I made this little muddy puppy as a custom for a friend and had a very sad little girl at my house when I explained it was not for *her*! He is hand painted on a hand dyed romper. The mud part was a blast, I really slopped it on!
Now that it is done and my blanks and dyes have arrived, I am on to my next customs tonight with hopes of starting in on some new items for fall and winter early next week.
I am also working on some tees and tanks for Juror2 (
http://www.juror2.etsy.com/
) which should be fun as she has given me a freehand to play and experiment with them :0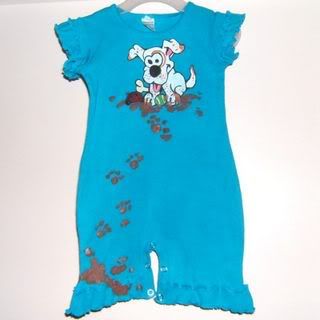 Labels:
Custom Work